If you're running an ecommerce store, you have to be friends with Google. Offline word of mouth can only bring so much business to your store and unless Google SERPs are feeding traffic to your ecommerce website, it's as good as dead.
Search engine optimization (SEO) makes sure your website plays nicely with Google and one way to increase your visibility is by building links. Ecommerce link building is an underexplored SEO strategy that can skyrocket your organic reach, on-page conversions and help you beat your competitors.
"But why do I need to build ecommerce backlinks when I can just focus on expanding my product catalog?"
Backlinks help your ecommerce business in two ways:
Backlinks improve your SERP rankings. They signal to Google that another resource finds your content valuable enough to link to it within their own content.
Backlinks improve your website authority, which is the overall ranking strength of the domain.
"Okay, this sounds good. How do I build ecommerce backlinks?"
Glad you asked.
We'll go over 5 proven ways you can do ecommerce link building and bring more business to your store.
1. Build content assets
Most ecommerce store owners have thin content beyond their products. But product backlinks related to affiliate marketing and review listicles may not convert easily. Instead, focus on the long-term play by getting backlinks for your knowledge base.
But, you need linkable content assets to get backlinks. The best way to build ecommerce content assets is by adding a blog section. If you have deep knowledge of products that you sell, it could help others solve their problems. When you give free value to readers, they tend to stick with you — which improves customer loyalty.
For instance, Fyrn is a Shopify ecommerce store that sells bespoke furniture. They have a dedicated blog section that helps furniture owners take care of their products. Fyrn can not only keep the buyers engaged but also use the available content asset to drive backlinks if they want.
Once you have a solid content asset, you can reach out to influencers and industry leaders to link back to your website.
2. Build a prospect list for outreach
When reaching out for backlinks, remember that it's crucial to fetch quality backlinks. This means targeting niche sites, industry leaders, and relevant sources that your prospects usually visit.
Use Ahrefs' Site Explorer to see the backlink profile of your competitors and see if you can beat them by offering better value. Find the backlink sources and create a list of them.
You can also do it manually to better control your cold outreach campaigns. Find industry leaders and influencers who might give a shout-out to your ecommerce store. For example, if you're selling tents, you can build a list of travel bloggers, hikers, and reviewers who'd like to review your products in exchange for mentions on their website. This way, you not only get backlinks but also build social proof.
Publishing guest posts is another effective ecommerce link building strategy. Use Google search operators to find specific guest posting opportunities where you can share your expertise and link back to your ecommerce store. Here are a couple of templates to get started:
[keyword] (intext:"submit a guest post")
[keyword] ("write for us")
For instance, if you have a good amount of linkable assets like Fyrn, you can boost traffic by writing guest posts on woodworking websites. Here's what search operators would look like:
After you build your prospect list, you should also find and verify their email addresses. People often change their emails or stop checking old accounts — this happens more frequently than you think. Emailing to inactive addresses is a harmful practice that will increase your bounce rate, spam counts and ultimately lower your email deliverability. You can use Hunter's email finder tool to accelerate email lookups and run them through the email verifier tool to make sure your email list is always clean and active.
3. Find unlinked brand mentions
When someone talks about your business or a product you sell, they generally link back to you. But not everyone does this. Each unlinked brand mention is an opportunity for you to get a backlink. When fishing for brand mentions, don't limit your search to exact business or product names, go broader and look for contextual and thematic mentions.
Ahrefs: You can run your domain through Ahrefs' Content Explorer and then narrow down the results by using filters such as domain rating, traffic, and publication date. Make sure to check the "highlight unlinked mentions" box to target new websites. You can also set up Ahrefs Alerts for your brand keyword and receive real-time alerts.
Semrush: Semrush has an all-in-one Brand Monitoring Tool where you can add your domain details including the most common mistakes. After that, select "no link" in the "Mentions" tab and you'll have a list of unlinked mentions. Filter the results according to traffic, authority, or industry and you have a list of prospects to target.
BrandMentions: BrandMentions is a tool that's all about brand monitoring and keyword tracking. Just click on "Unlinked" under "My Mentions" and you'll get a list of domains to reach out to.
Google Reverse Image Search: It's not rare to find visual assets from small ecommerce stores being used on other websites without backlinks. If you have unique product images, GIFS, videos, and infographics, you can right-click the asset and select "Search Google for Image". You might get a bunch of results that don't link back to you. If you get a lot of results, you can use Ahrefs' Batch Analysis Tool to prioritize targets.
In the screenshot above, you can get an idea how to quickly find hundreds of unlinked mentions, and potential backlinks in a matter of minutes using Ahrefs Content Explorer. With just a few filters, you get 174 domains that mentioned Debutify in their content without giving a proper backlink. Collecting prospect information and sending a well-crafted and personalized cold outreach increases the chance of getting a backlink since these domains already mentioned your brand.
4. Write compelling cold emails
So now you have content that can be linked back to, and a list of prospects to reach out to. Now it's time for email outreach. Cold emails need to be personalized and valuable. We'll discuss three elements of writing a perfect cold email that increases the chance of fetching a reply.
Subject lines
Cold emails are well… cold. The prospect hasn't interacted with you before so your subject line has to be spot-on. According to OptinMonster, 69% of email recipients mark emails as spam just by reading subject lines while 47% open emails solely based on the subject line. Here are the key things you must remember:
Share value in subject lines. The prospects should know what the email offers to them right away.
Keep the subject line short, precise, and relevant. You don't have a lot of space to play around.
Be consistent in your subject line and email body. For example, don't say a backlink to your website will change their life forever.
Make subject lines unique to draw attention. Experiment with emojis, tone, style, and context. Editors and content managers receive several cold emails every day so try standing out.
Email body
Once the recipient opens your email, you need to build a cadence of argument. Properly introduce yourself in the email, establish your authority in the niche, and show how your ecommerce content will help them. Be it adding a new backlink to your content, linking a branded mention, or allowing you to write a guest post, remember that it's all about recipients seeing how it will benefit them and their audience.
Format your email with short paragraphs, and use plenty of white spaces and short, action-oriented sentences to improve readability.
Call to action (CTA)
Once your prospect reads till the end, it's time to seal the deal. To end an email on a perfect note, share only one call to action. Don't leave the prospect confused with too many tasks — just nudge them toward the next step.
Here's a template for cold email done right:
5. Automate outreach sequence
Without automation, ecommerce link building can become overwhelming very soon. From finding prospects, writing emails, and following up to negotiating and closing the deals, it's impossible to do everything manually. You need to use an automated outreach system to build ecommerce links at scale.
With a campaign automation tool, you can schedule the best times to send emails, tweak different versions to see what works best, follow up consistently, and even track how your emails perform over time. This gives you the necessary data to analyze your performance and see what you can do better going forward. But remember that automation alone doesn't guarantee success in cold outreach — you still have to put effort into manually personalizing each email for the best results.
Conclusion
Being relevant and offering free value are two key ingredients of high-performing cold emails. Use the above strategies to fetch backlinks to your ecommerce business, improve brand rating and zoom past your competitors in SERPs.
---
Author's Bio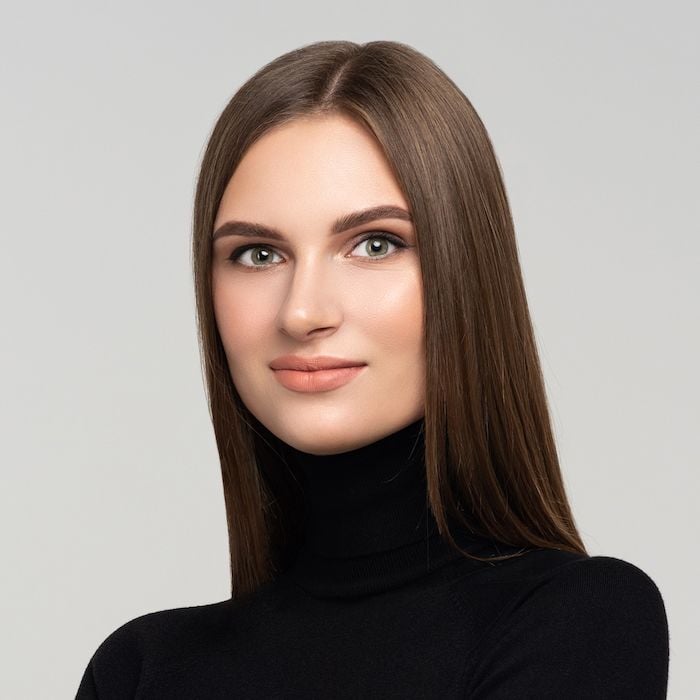 Irina Maltseva is Head of Marketing at Hunter. I enjoy working on inbound and product marketing strategies. In my spare time, I entertain my cat Persie and collect airline miles.